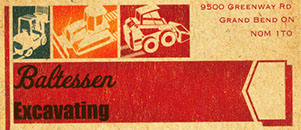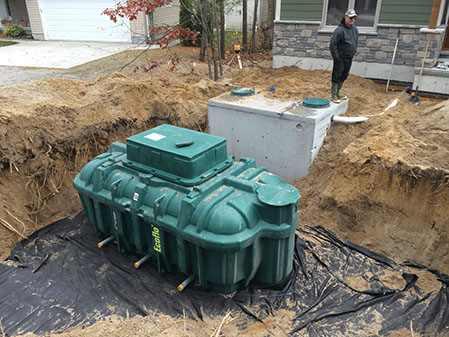 Residential Septic Installation
Septic System Installation
Baltessen Excavating provides maintenance for all premier tech eco-flo units in Lambton County and has installed approximately 100 different systems in the past 6 years ranging from large systems to complex site designs with tight lot restrictions.
Septic Maintenance is important and cannot be ignored. Call us today to see how we can extend the life of your septic system, and help prevent digging up your lawn to install a new system.
Experience
Baltessen Excavating is a trusted name when it comes to the design and installation of your septic system, we have been installing systems throughout Lambton and surrounding areas for many years and stand behind the product we install.
Septic Tips
Pump out your septic tank every 3-5 years
Ensure your septic lids are accesible to reduce cost when pumping
Ensure that you have an effluent filter in your septic to reduce untreated effluent clogging distribution pipes
Do not flush garbage, baby wipes, grease down your drains as they will clog your pipes and plug your filter
Do not drive vehicles near or on your septic tank or on distribution piping
Address: 9500 Greenway Road
Grand Bend, Ontario N0M 1T0
Phone: 519-238-1218
Mobile: 519-636-8757